FiberMeQC's 100% Fiber


Blazing-fast to Ridiculously-fast.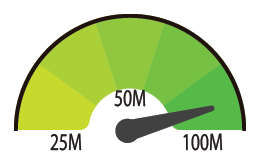 100% Fiber - Doing things cable and DSL simply can't do.
What makes 100% fiber so special?
The answer is bandwidth
● Incredible bandwidth allowing much more data to flow through the line than any other technology
● All the speed you and your family need, without sharing your connection with neighbors
● Consistently fast 24/7, with no slowdowns
Get the Power to be the Fastest!
If you live within one of the below listed areas and would like fiber optic internet service to your address, click below to register.
GET Registered
Want the Power to be the Fastest?
Interested in fiber optic broadband in your area?
Click below to register your interest.
Interested in fiber

Deerbrook/Deer Ridge in Bettendorf
Highlands/Hopewell in Bettendorf
The Villas at Devils Glen in Bettendorf
Meredith Way & Cherrywood in Bettendorf
McClellan Heights in Davenport
Oakbrook in Davenport
Broadway District in Rock Island




All Other Neighborhoods